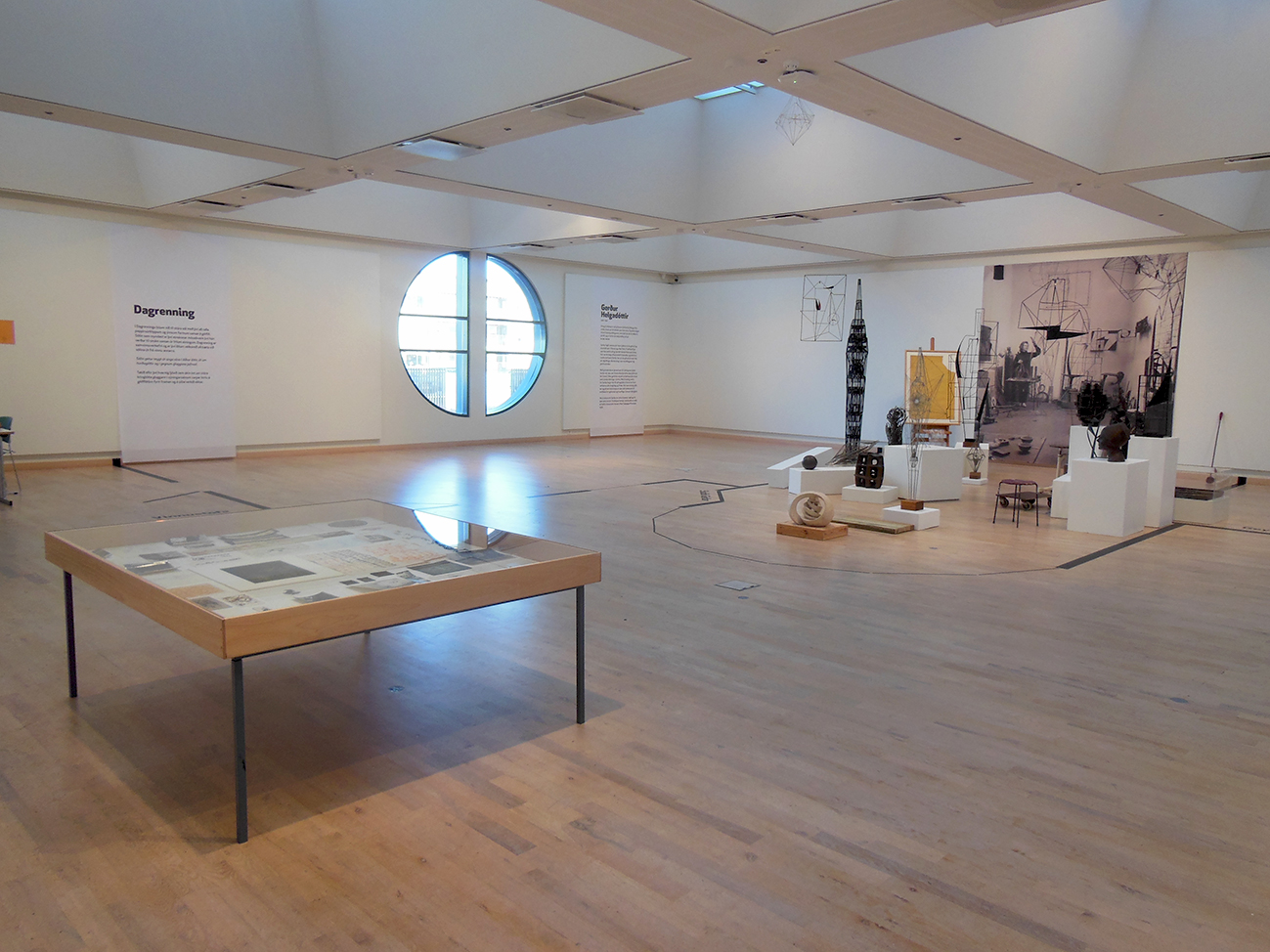 Images from the installation consisting Gerður Helgadóttir sculptures and drawings
Click on image for next slide
Stúdíó Gerðar / Gerdur´s Studio A hands-on educational exhibition
Gerður's Studio is a hands-on educational exhibition where visitors can peek behind the scenes to learn about Gerður Helgadóttir and her art through the medium of her studio. An experimental studio has been created, based on the artist's own studio. A range of creative projects offer museum visitors – both young and old – the opportunity to play an active role in the development of the exhibition.
The concept of the exhibition has been developed by Guðrún Benónýsdóttir in collaboration with the Kópavogur Art Museum and she led open workshops for different age groups through the exhibition period.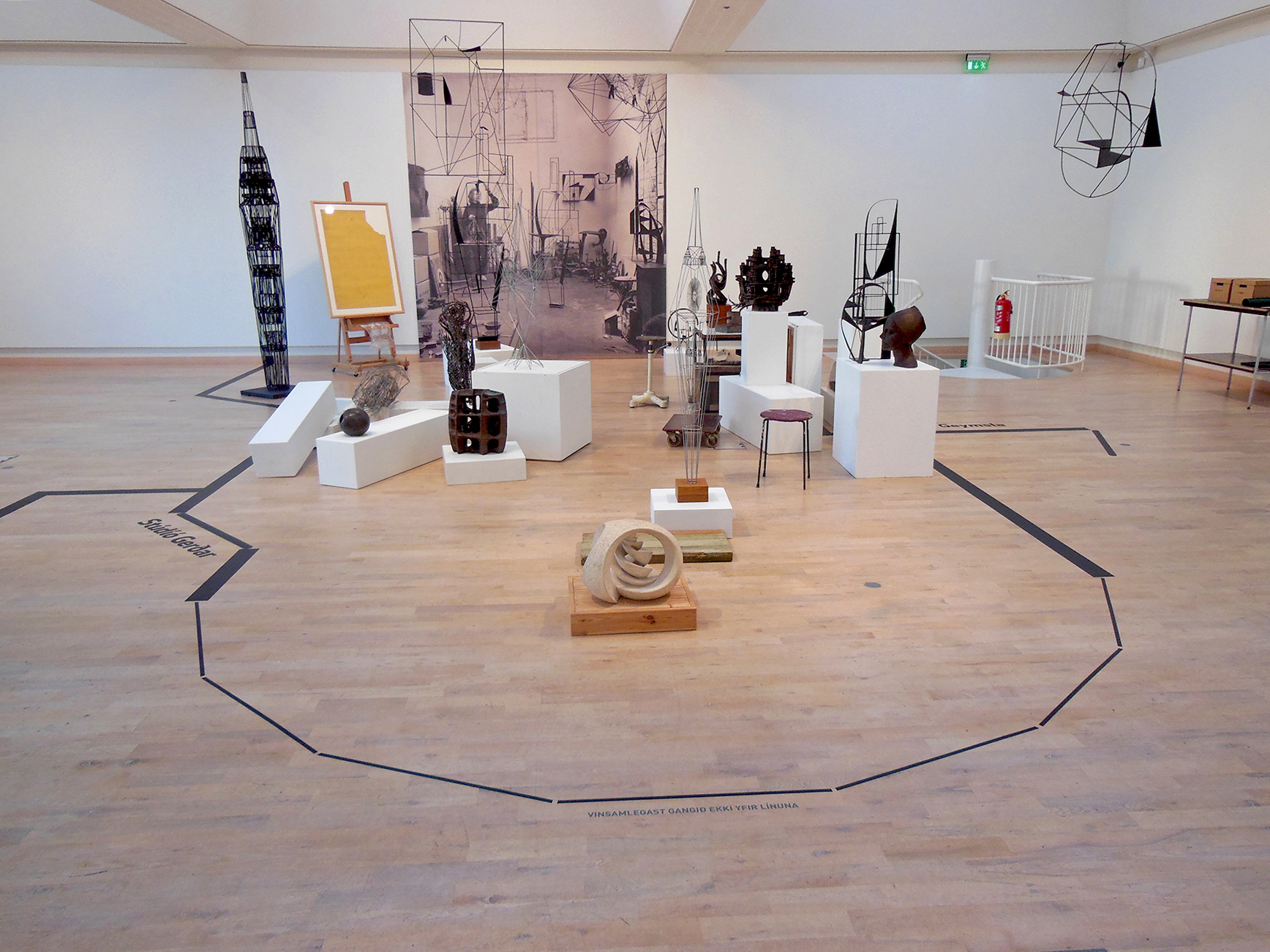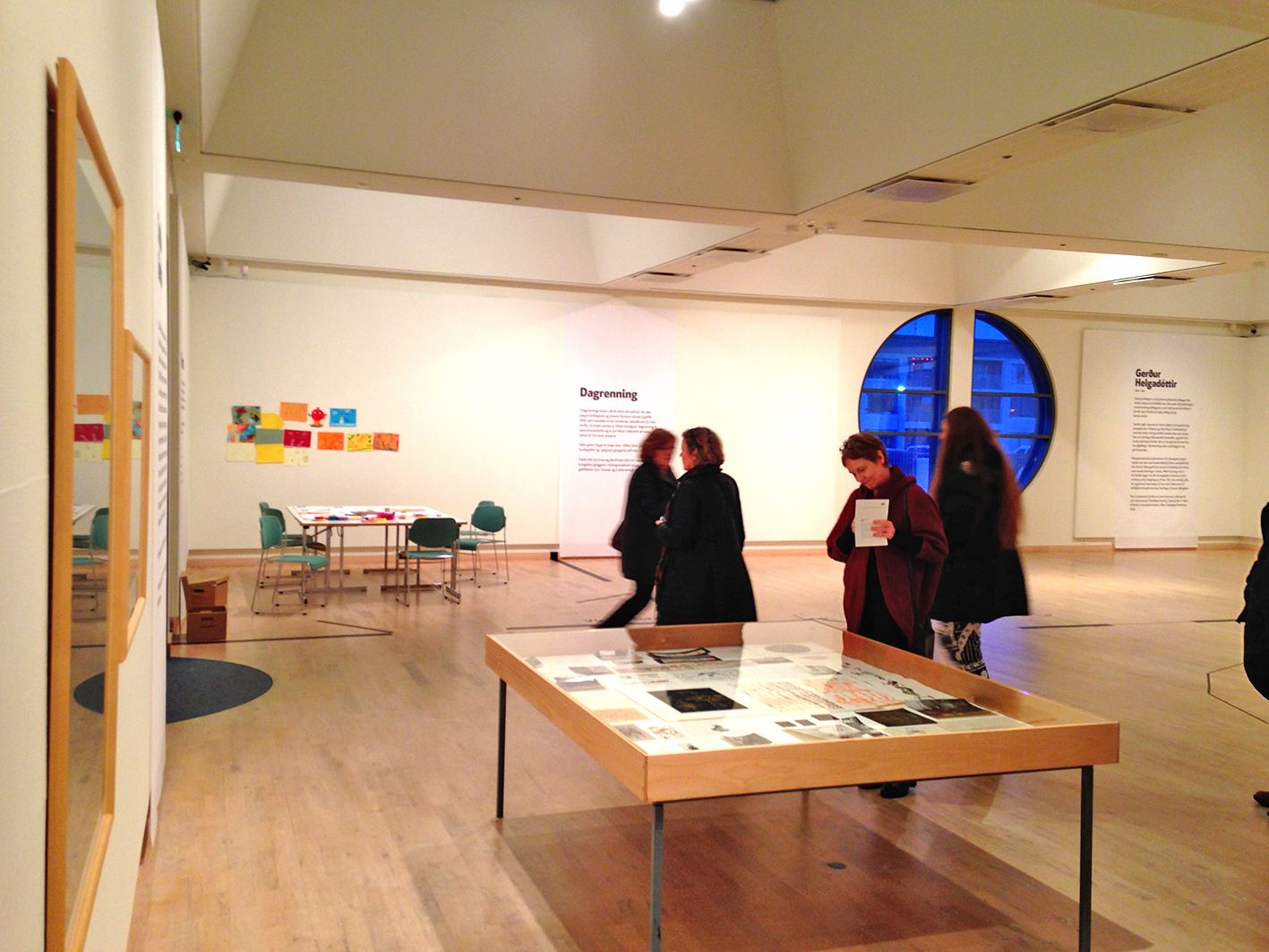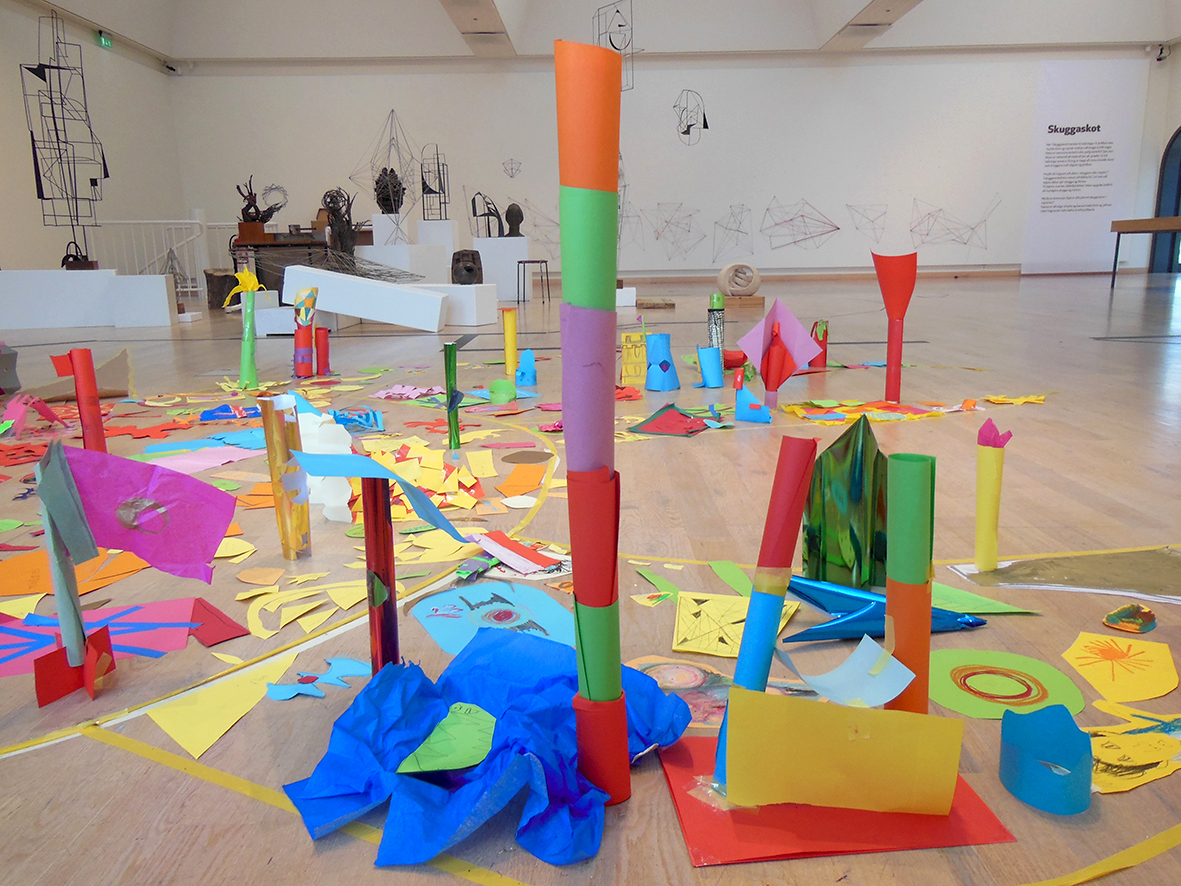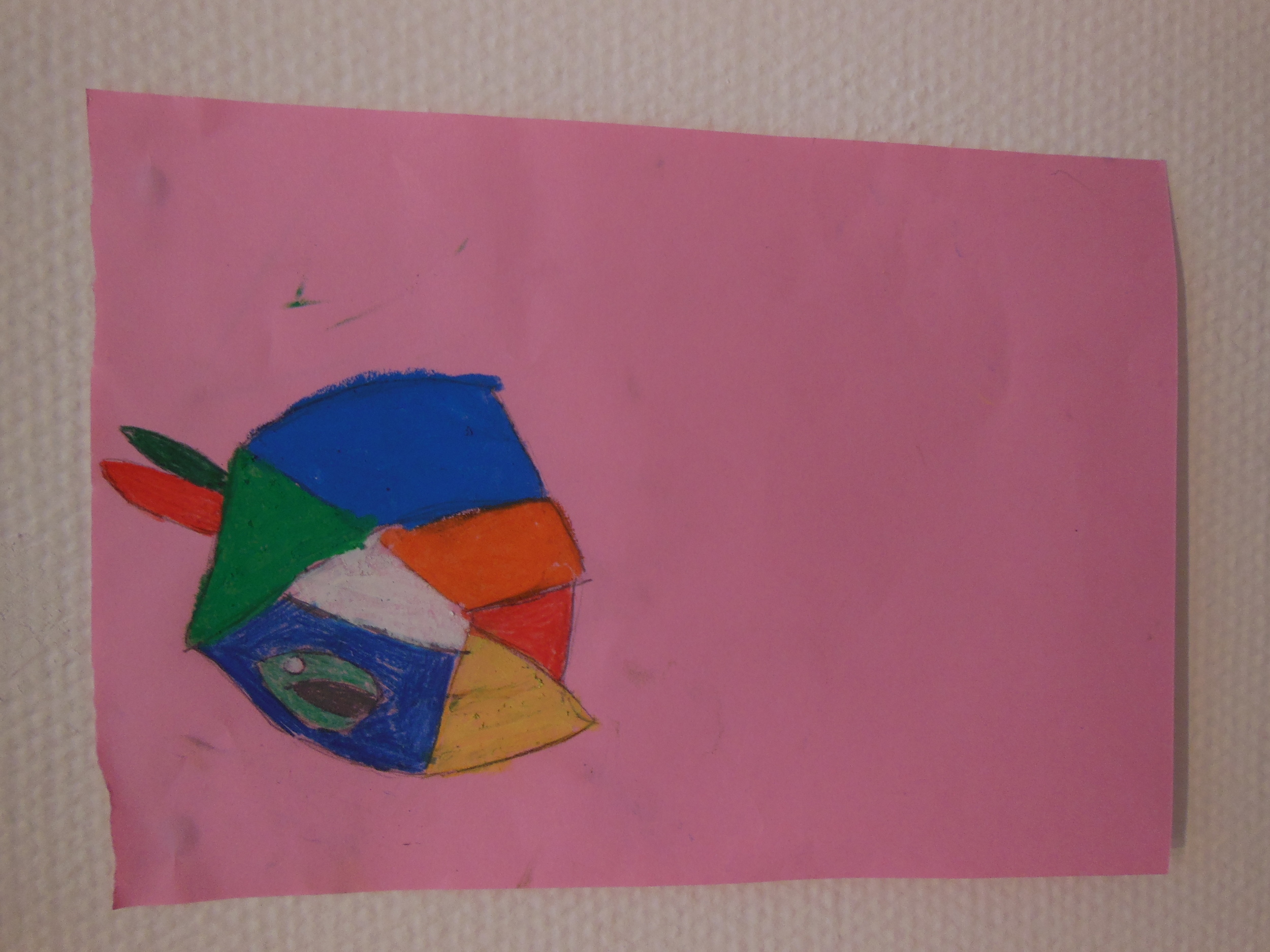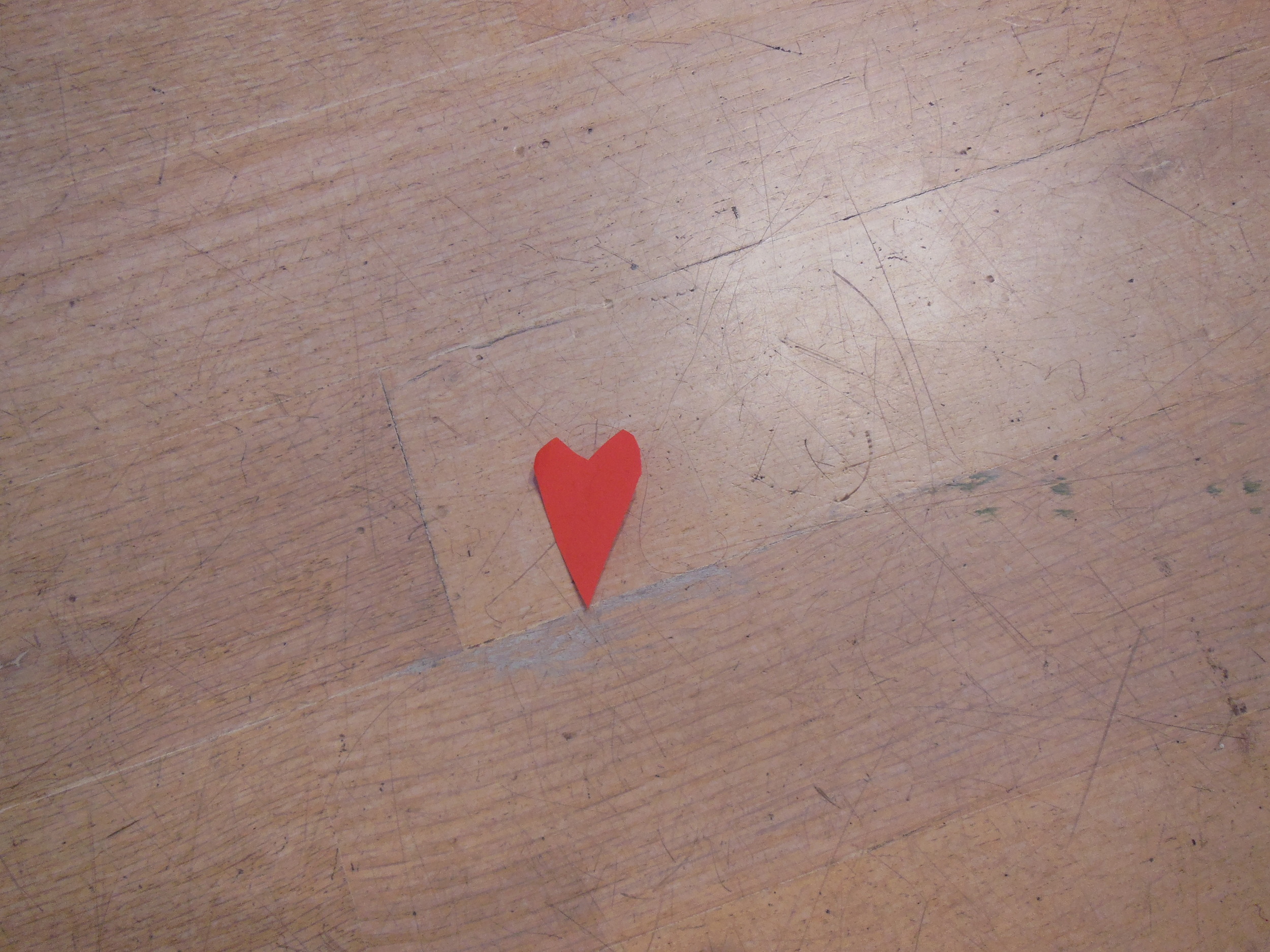 Documentation from the workshops and development of the sun and shadow project
Click on image for next slide
The showroom was created as an architectural drawing of a house divided into several rooms. Gerður´s studio is placed central in the house and then surrounded with different workstations intended for the visitors and school kids as a work ground.
The workstations Dawn, Shadow-nook, Storage and Study had different role as everything from being a storage for materials and tools or a sketching station. Two of the main workstations Dawn and Shadow-nook were creative workstations were the participants would build an installation. They would cooperatively create artworks together or as a chain-creation. One would start were other stopped.
In Shadow-nook we created forms and figures by threading strings between nails on the wall.
And in Dawn we made a big sun on the floor right under the round window, made out of small paper sculptures, drawings and collages.
Sun and colours
Heat and colours
Heat and forms
Shadows and light
Planets; colours and forms
This exhibition presented an independent installation created from the artworks of Gerður Helgadóttir. The sculptures, drawings, paintings and sketching's are from Gerðarsafn Museum´s private collection.
Gerður Helgadóttir 1928 - 1975
Gerður Helgadóttir was a versatile and a prolific artist. She studied in the Art and Crafts College of Iceland and continued her education in Florence and then Paris, where she lived most of her life. Her black iron works in the fifties made her a pioneer of three-dimensional abstract art in Iceland. A couple of years later she created works out of fine steel wires, composing delicate compositions in space often with cosmic reference. When Gerður started welding bronze the forms of her works became irregular and organic and can be related to art informel. After a trip to Egypt in 1966 the influence of ancient Egyptian art can be detected in her works. Around 1970 Gerður returned to moulding plaster, terra cotta and even concrete, using simple circles with movement in many variations. Many were prototypes for monumental sculptures. Although Gerður all her life wished to devote herself to sculpture, she was also a distinguished stained-glass artist working mostly in Iceland and Germany. Her best known windows are those of Skálholt Cathedral and Kópavogur Church, Iceland. Windows by Gerður are also in churches in Germany. Her best known work in Iceland is a mosaic wall mural on the Customs House in Hafnarstræti from 1973.
Text from Gerðarsafn webpage
We looked into books about Gerður Helgadóttir for an inspiration along with a book by Bruno Munari Drawing the sun witch gave us great insights for the project.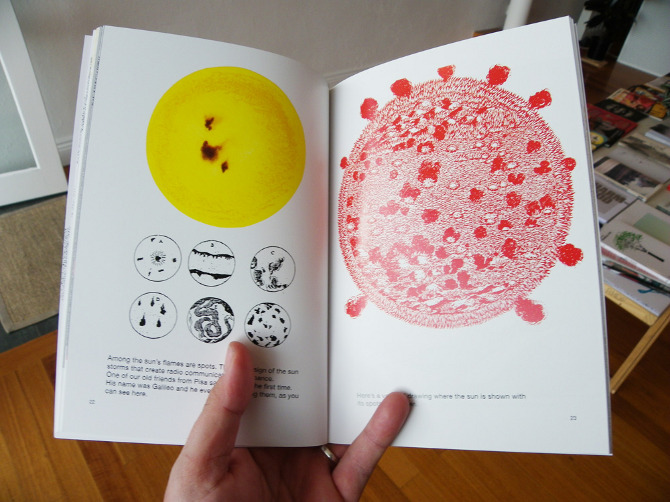 Click on image for slide show